Think riding a bike around Tasmania is tough?
It's hard work, but probably not as hard as living with persisting pain.
Pain Revolution has a big challenge ahead to give all Australians access to the knowledge, skills and local support they need to prevent and overcome persisting pain. In 2019, it's Tasmania's turn.
Persisting pain is pain that affects people's lives for a longer time than needed for tissues to heal, and can last from months to years.
Pain that persists:
Affects 1 in 5 Australians right now.
Is Australia's most costly health problem and most common reason for early retirement.
Most common in the bush.
An area of health care where research & resources are desperately needed.
We need to completely RETHINK persisting pain. We need to RE-ENGAGE with this massive problem, and give people resources to RECOVER. We need a REVOLUTION!
The Pain Revolution is a 7 day cycle tour from 16-23 March 2019, led by some of Australian's leading pain scientists and clinicians. They are taking on their own physical challenge, riding their bikes from Devonport to Hobart, Tasmania.
They are stopping at rural centres en route to discuss the latest discoveries and learn from clinicians and communities who are facing this massive health problem every day.
By making a donation to the University of South Australia in support of Pain Revolution, 100% of your money will go directly to supporting the development of accessible, community-based pain education programs for people living with persisting pain via the Pain Revolution Local Pain Educators programme. It is desperately needed and remember, every little bit helps!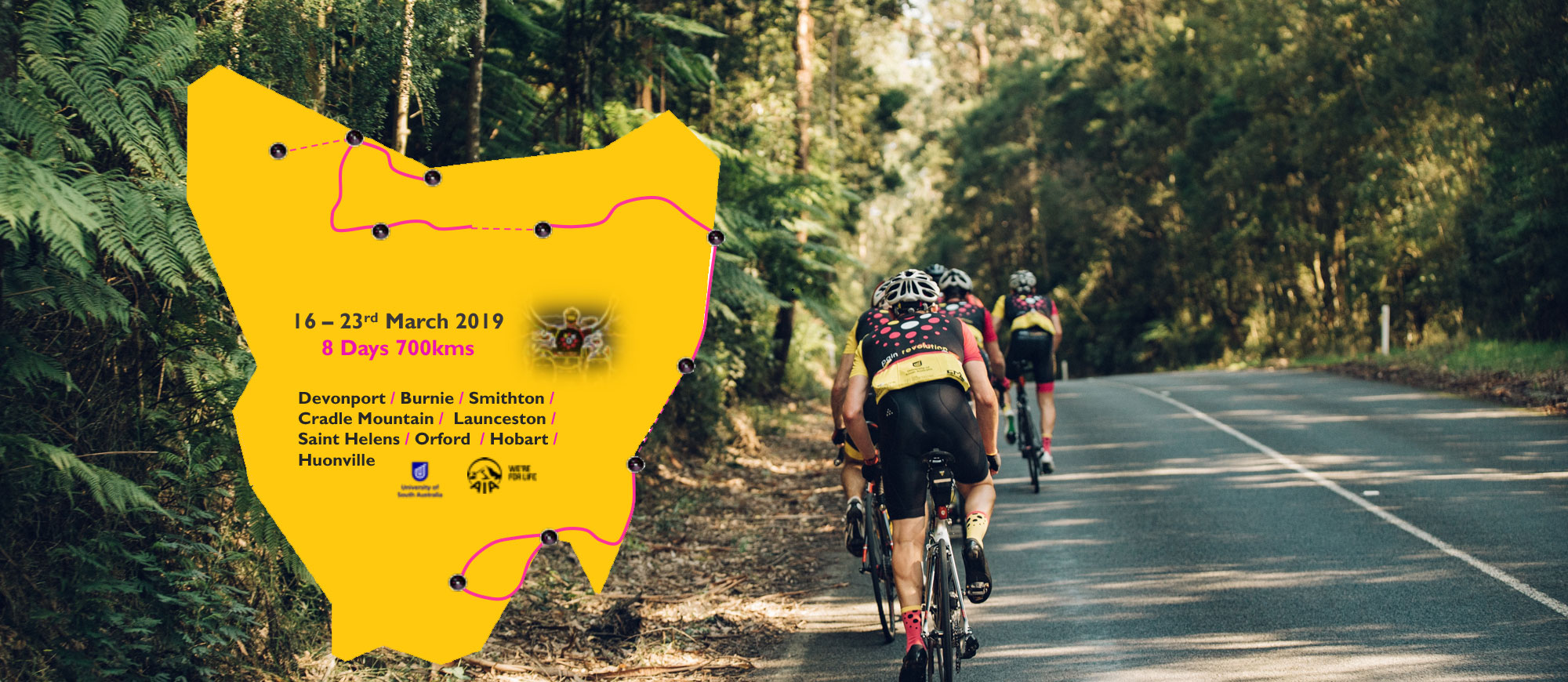 What we have achieved so far
Who We Are
If you would like to know more about Pain Revolution, please visit our website using the link below.
Sponsors Platinum Sponsors